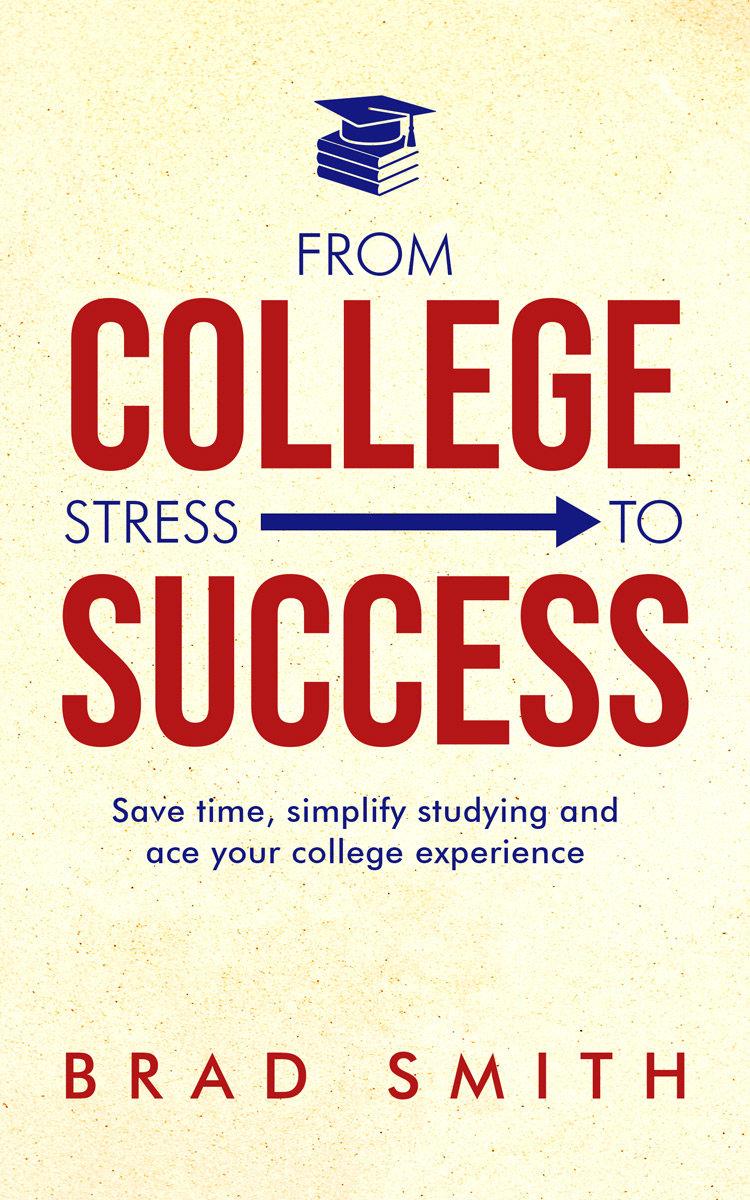 ---
From

College Stress

to

SuccessLearn Brad's 5-Step Process to save time and simplify studying that will improve retention and reduce time in books.
Many College Students Suffer From…
College is a far bigger step and change from High School than most students expect, and young adults are often woefully unprepared.
Increased Mental Pressure
College can create mental pressure for students that's hard to combat. Stress and anxiety levels often elevate and this can lead to serious problems if left unchecked.
NO TIME FOR ALL THAT COLLEGE OFFERS
College offers so much more than an education. Personal and social development needs equal attention. Given how much college costs people today, students should take advantage of every possible opportunity, but who has enough time for everything?
NEVER LEARNED EFFECTIVE STUDY HABITS
Not many students were actively taught how to effectively study. It is like having invisible handcuffs and not knowing how badly you are held back.
Highlights
We want you or your loved ones to have an amazing college experience. To do that, we shift mindset and habits.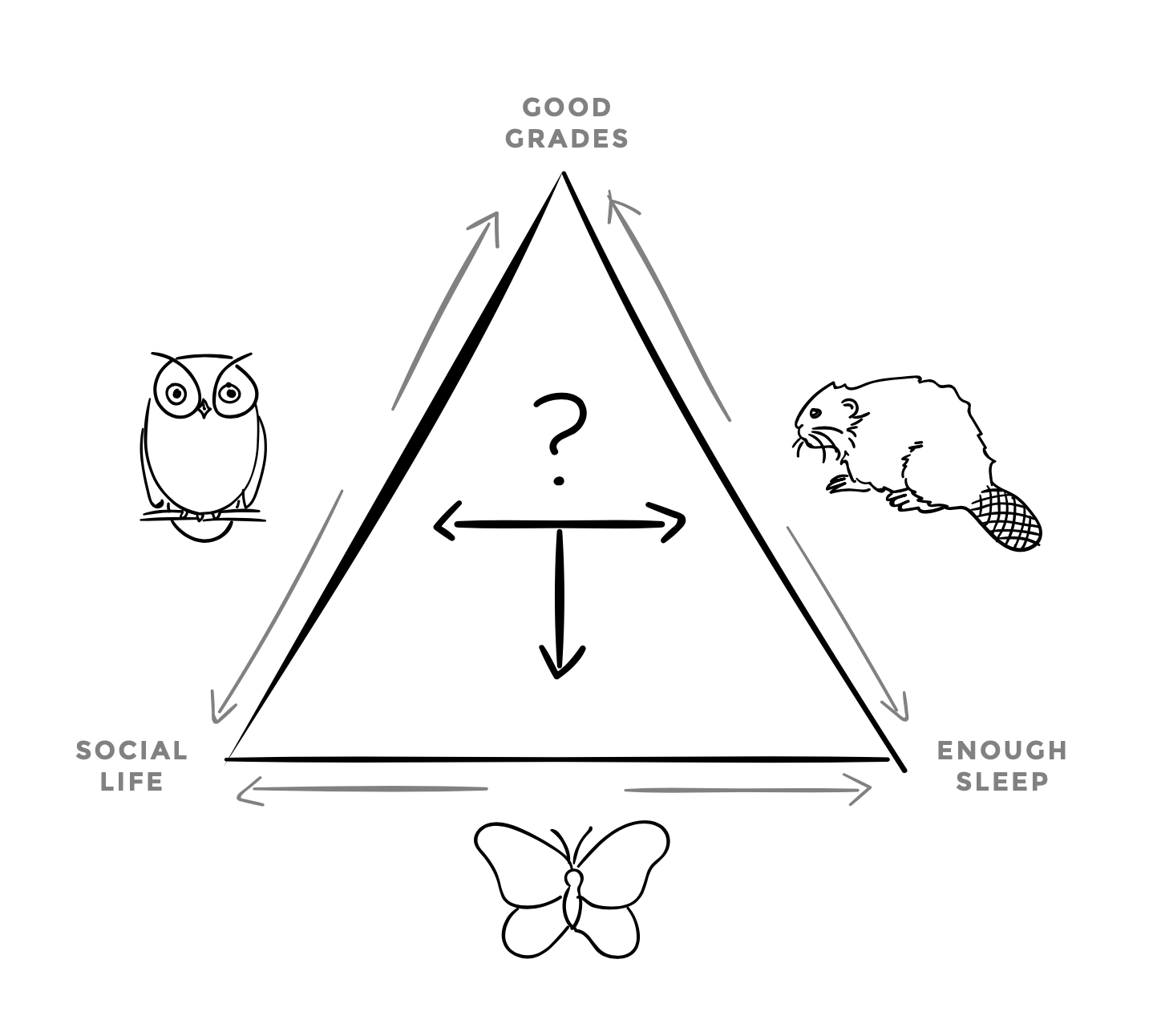 Eliminating Myths
Nothing frees a college student toward greatness more than releasing limiting beliefs and correcting misconceptions. Instant empowerment!
Groundwork of Success
Establishing the groundwork to make college success easy with setting up a winning mindset, developing a master's environment, and executing a champions work ethic.
5-Step Study Process
Learn and put into practice Brad's tried-and-true studying method that wastes less time and energy, while helping you achieve better grades and great retention levels.
"We often gravitate towards creative, insightful people who figured things out themselves, and who practice what they preach.  That's what we get with Brad Smith's new book, From College Stress to Success.  With the system he's developed, when you buy his book, expect wise and straightforward strategies for getting your studies under control, and creating time for a more balanced lifestyle!"
- Jonathan Altfeld, Executive Coach, globally recognized NLP Trainer, and founder of GeniusMapping™
"Brad is a unique and powerful leader who has shown strength and fortitude when the chips are down. He never gives up and I would gladly turn to him during challenging times for strength, guidance and leadership - hands down. You want Brad in your corner!"
- Eric Hodgdon - TEDx speaker, coach and author
"Our current generation of traditionally aged college students are stressed out. So when it comes to studying, even when they take the time, they're too pre-occupied with life to focus on the task at hand. Enter From College Stress to Success. Smith has deftly weaved together strategies to studying that eliminate (or at least greatly reduce) that stress. From dispelling myths to functional study habit models to practical, meaningful example that students at any age can apply."
- Dr. Adam Earnheardt, Professor of Communication and Special Assistant to the Provost at Youngstown State University
"College can be hard, even before adding in the challenges of living up to high expectations and dealing with the pressures of modern education. In navigating his own journey of challenging studies, collegiate-level sports activities, and the stress of becoming an adult, Brad Smith has turned his hard-earned lessons learned into a success story that is replicable by any student. If you are looking for tips from someone who knows how to thrive in high-pressure academic environments, Brad is your man!"
- Kymberlee Weil - Speaking and Story Strategist, StorytellingSchool.com
Stress and anxiety in college students is a serious, often overlooked, problem. College students have to navigate a new environment, meet new people, get involved, have more independence, and expand their horizons. They do this while trying to balance an intimidating and challenging academic schedule. Fear of uncertainty will rise and may become overwhelming for the typical college student. Is it even possible to do it all? Most think they have to make sacrifices or to work as hard as possible until the inevitable burnout and failure.
There is a better way to do all that college has to offer by working smarter, not harder. This book presents methods improve mindset and give ideas to set one up for success which will help overcome all the fear, stress and doubt. Also this book provides a 5 step process to save time and simplify studying that will improve retention and reduce studying time so college students can spend more time out of the textbooks. College should be one of the memorable times in peoples lives and my book helps achieve that while setting them up for future success.